From: Jeremiah La Follette, 10:07 AM

Dear Friend,

I am going to jump right into this...I have recorded an amazing DVD, "Easy Guitar: Techniques, Tricks, and Effects" valued at $77.00, and I want to give you a copy of this DVD for only $27.00

Here's why:

Many guitar players get frustrated with wanting to get started playing guitar as fast as possible. It can sometimes take time to learn the basics before you can move onto something else.

However, with this DVD you can suppliment what you are currently learning on the guitar and add some powerful guitar techniques that will jumpstart your guitar playing into the next level.


You do not have to know any music theory whatsoever!

On this DVD are some of the most popular guitar techniques, tricks, and effects, used by all professional and amature guitar players around the world.

You can't leave this page empty handed, can you?

For the cost of $27.00 you're getting quality kickstart guitar lessons so you can start playing your guitar like a pro. Go ahead and order your copy today, before I increase the price and pull this order link.

Let's take a quick look as to what you will be learning on either your Acoustic or Electric guitar...
DVD CHAPTER TITLES
1. Introduction
2. Tuning Time
3. String Vibrato
4. Introduction To The Slide Technique and Half and Whole Steps
5. The Slide Technique
6. Half Steps and Whole Steps
7. Easy Intro to Music Theory
8. Half Steps and Whole Steps Continued
9. Hammer On's and Pull Off's
10. The Hammer On
11. The Pull Off
12. Trills
13. Guitar Practice Tips
14. Intro To Pinky Power
15. Pinky Power Exercise #1
16. Pinky Power Exercise #2
17. Finger Tapping
18. Finger Tapping Exercise #1
19. Warning, Warning, Warning
20. Finger Tapping Technique
21. Finger Tapping Exercise #2
22. Finger Tapping Exercise #3
23. Finger Tapping Trills
24. Guitar Pick Trills
25. Finger Tapping To The Next Level
26. Finger Tapping Exercise #4
27. The Pick Slide
It's so easy to learn guitar fast with this
$77.00
DVD
for only $27.00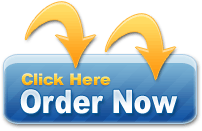 If you are not satisfied in any way, just return this amazing guitar instructional DVD and I'll gladly refund your purchase price of $77.00
All the best to you and your guitar instruction.
Warmly,
Jeremiah La Follettte
Guitar Instructor